Max power 37w Super Fast Type C Charger Kit,2-Pack PD 25W Fast Charger and 5-ft USB C to USB C Fast Charging Cable for Samsung Galaxy S21/S21+/S21 Ultra/S20/S20+/S20 Ultra/Note 20/Note 20 Ultra/Note 10/Note10+
5v2.4a 12w support iphone,xiaomi,android phones.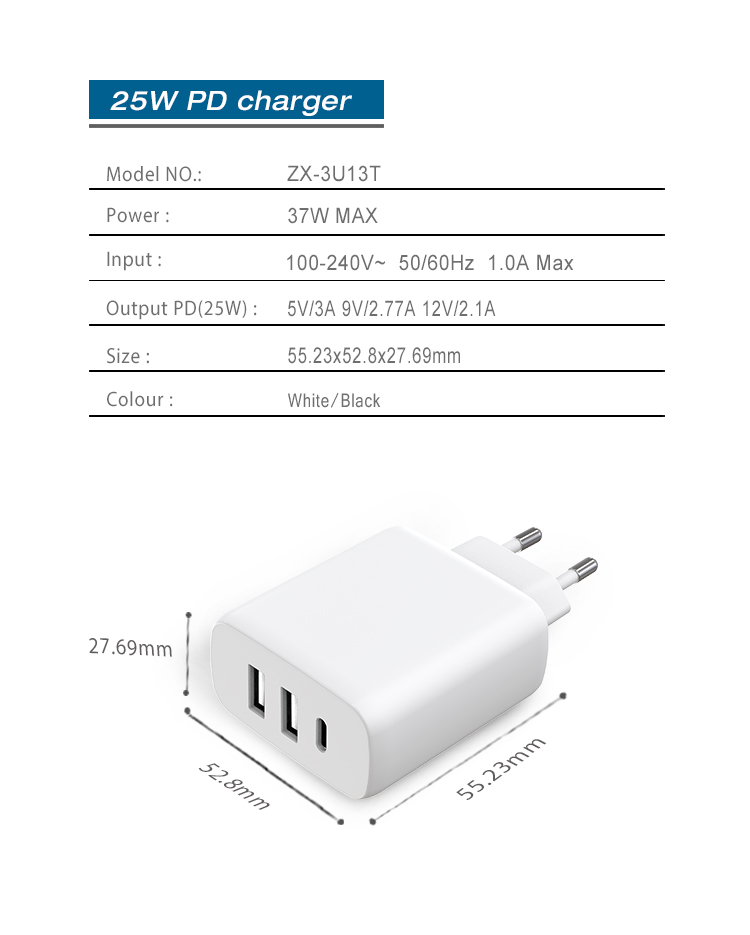 Input: AC100-240V 50-60Hz 1A Max
Power: 37W
Output(USB-C): PD 5V/3A 9V/2.77A 12V/2.1A (25W)
PPS 3.3V-5.9V/3A, 3.3V~11V/2.25A
Output (USB-A): 5V/2.4A (12W)
Size: 52.28x55.23x27.7 mm
Color: White/Black
Plug type: EU/US/KR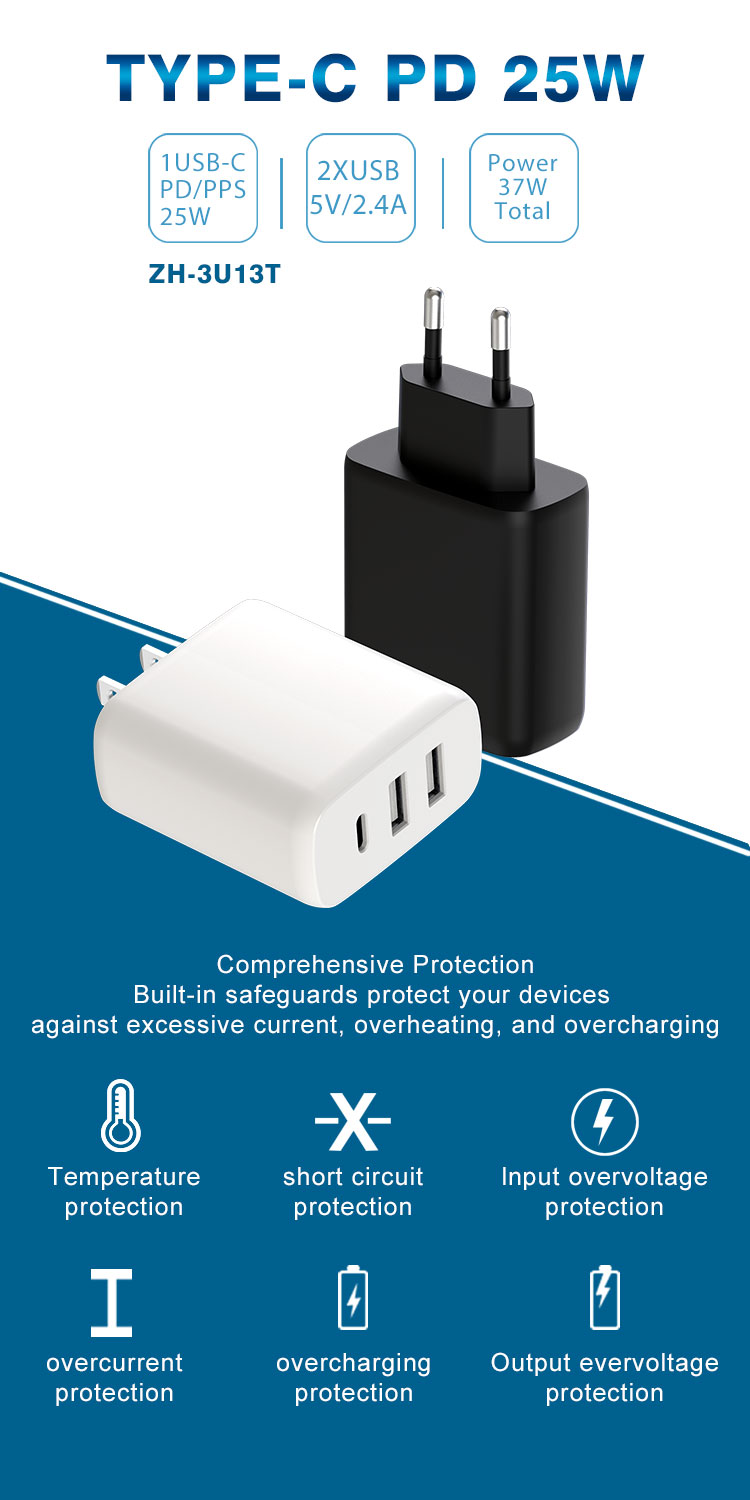 【Superior Safety Fast Charging 】 :PD3.0 Technology ensures an optimized and rapid safe charging experience(25W) for all Samsung Galaxy Note 10/ Note 10+/ Note 20/ Note 20 Ultra/ S10 5G/S20 /S20+ /S20 Ultra /S21 /S21+ /S21 Ultra,2018 iPad Pro 11/12.9,2020 iPad Pro 11/12.9.
【PD 3.0 USB-C Wall Charger】: Fast Charging Technology can charge your Cell Phone/ Electronic Devices up to 9V/2.77A charge speed,Fast charge your battery from zero up to 100% in about 60 min,5 times as fast as Stanbdard Charger Wall,10 times as fast as PC USB port and saves you time.
Match UL safety standard to avoid over-load, short current and overheat Continuous high-power output will have a temperature rise, but they are all within the safety limits of standard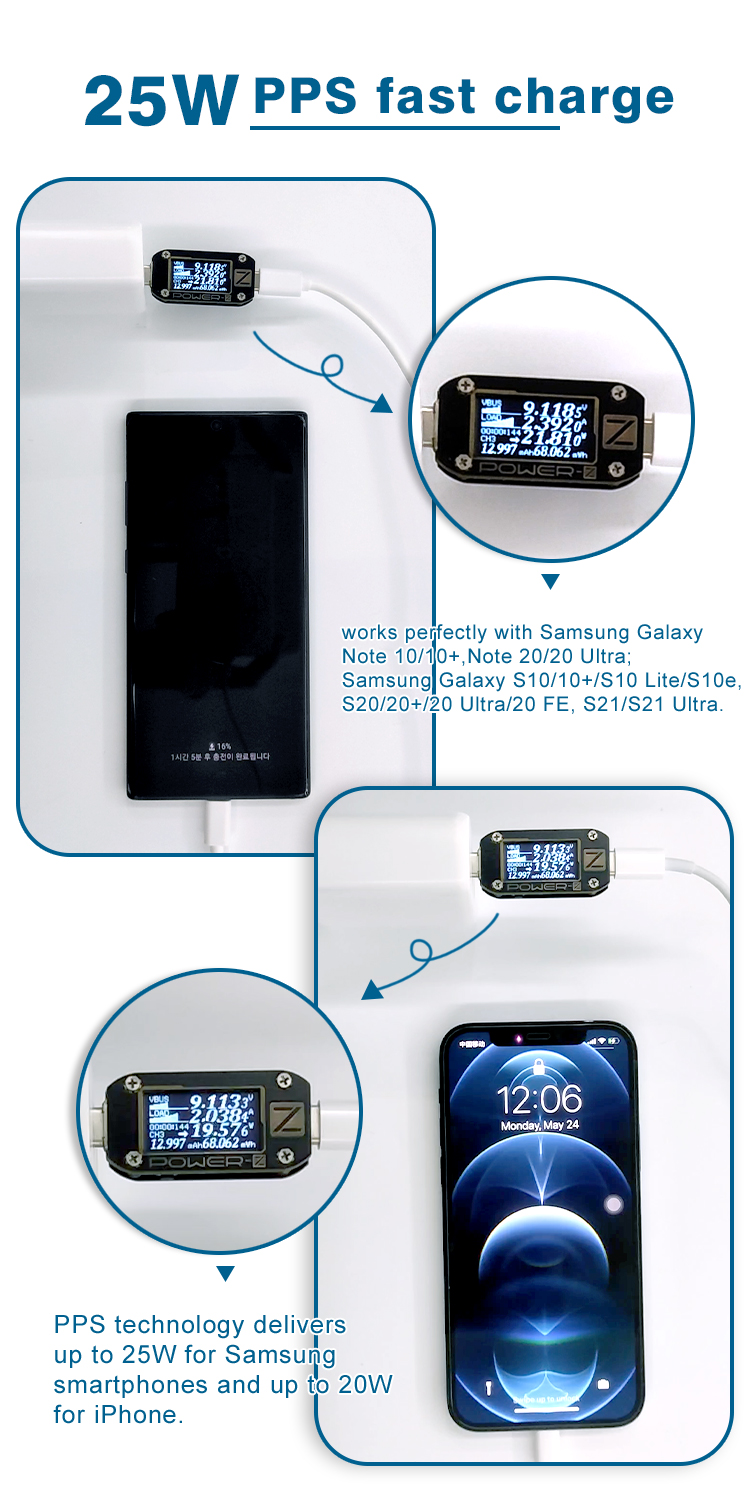 supports diffrent brand smart phones as ic agreements:
PD:Apple2.4A,Samsung5V/2A,DCP5V/1.5A,QC2-9V-12V,QC3.0,QC4.0+,AFC9V,FCP9V-12V-24W
PD3.0(5V3A、9V2.77A、12V2.1A),PPS:3.3-5.9V/3A,3.3-11V/2.25A
QC:Apple2.4A,DCP5V/1.5A,QC2-9V-12V,QC3.0,AFC9V,FCP9V/2A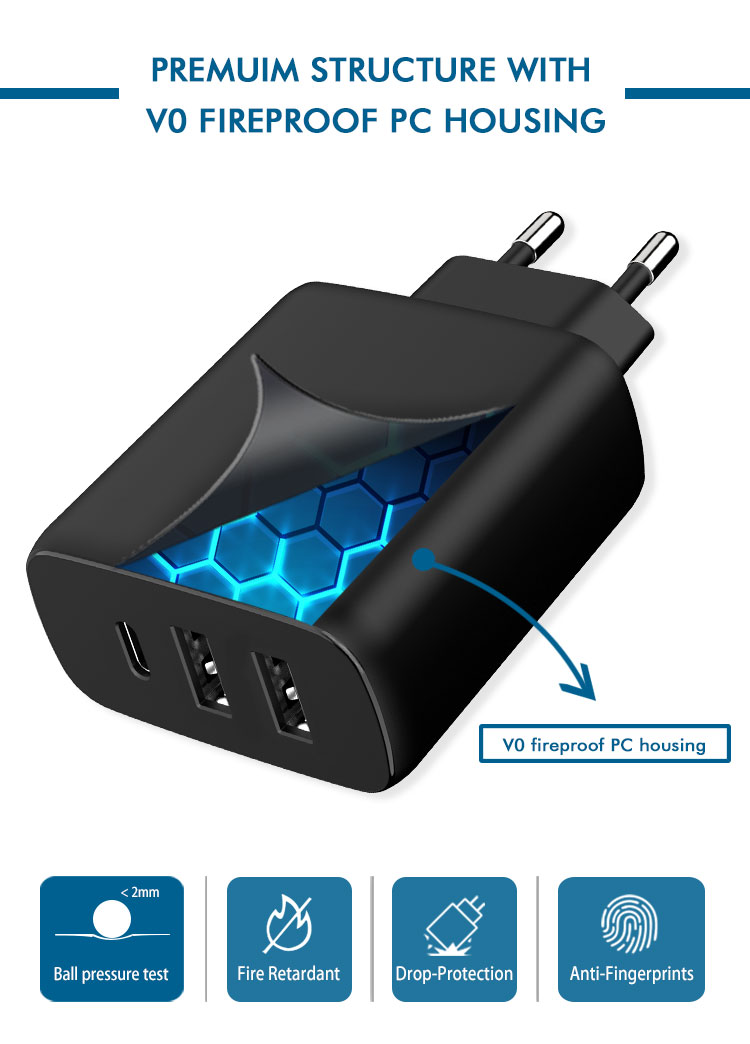 The usb wall charger is useing V0 level fireproof material , anti-fingerprints , passed ball pressure test, drop-protection test.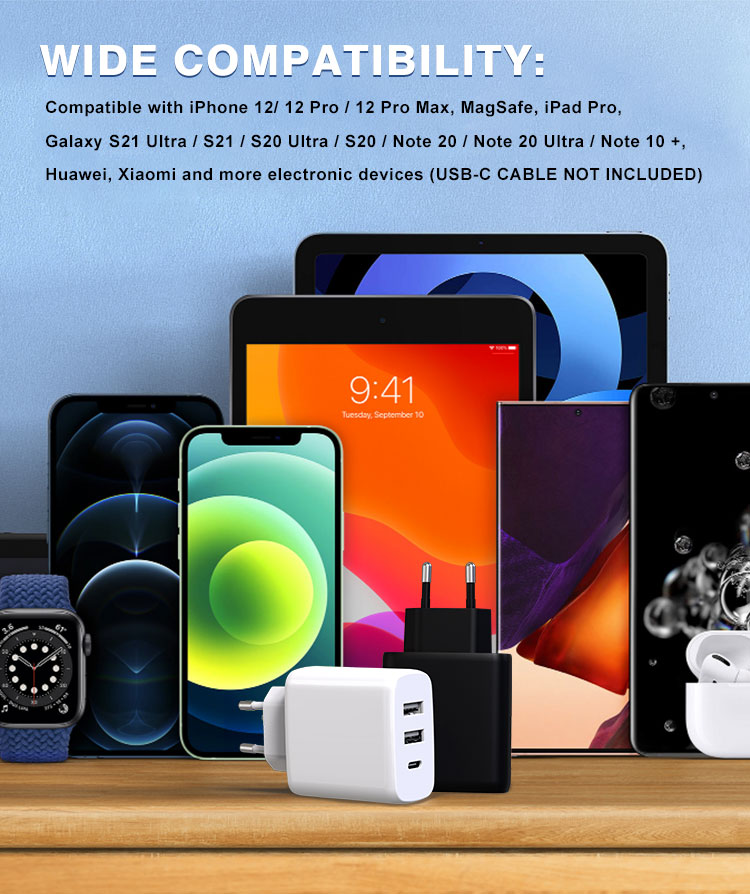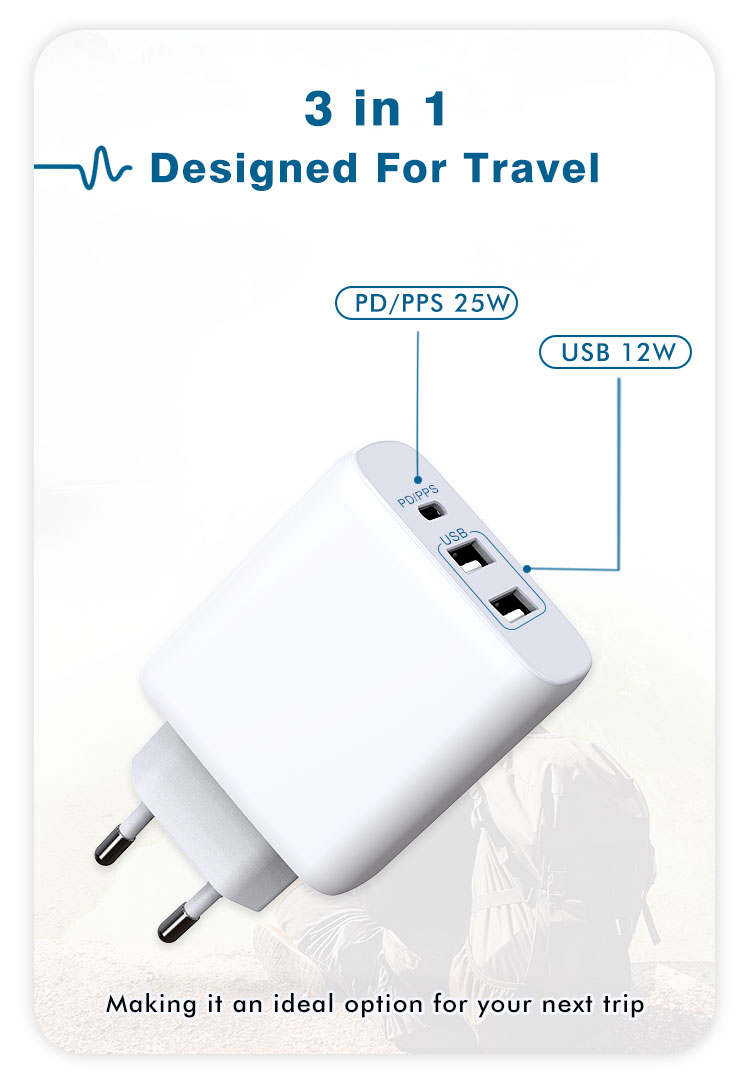 3 slot 1 usb c pps 25w for fast charging , 2 usb a 5v 2.4a slot for other devices.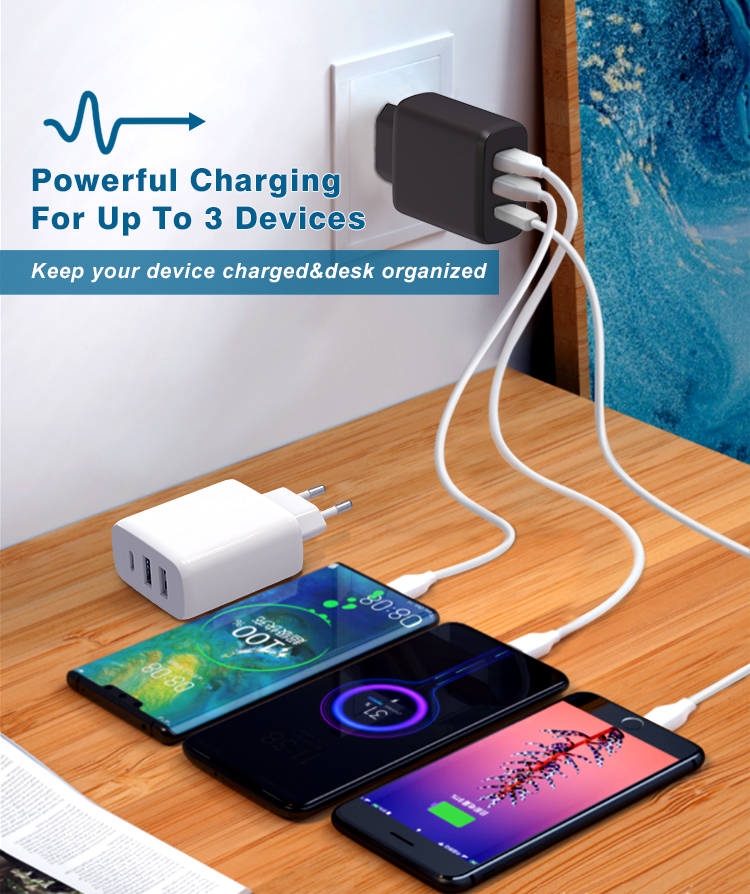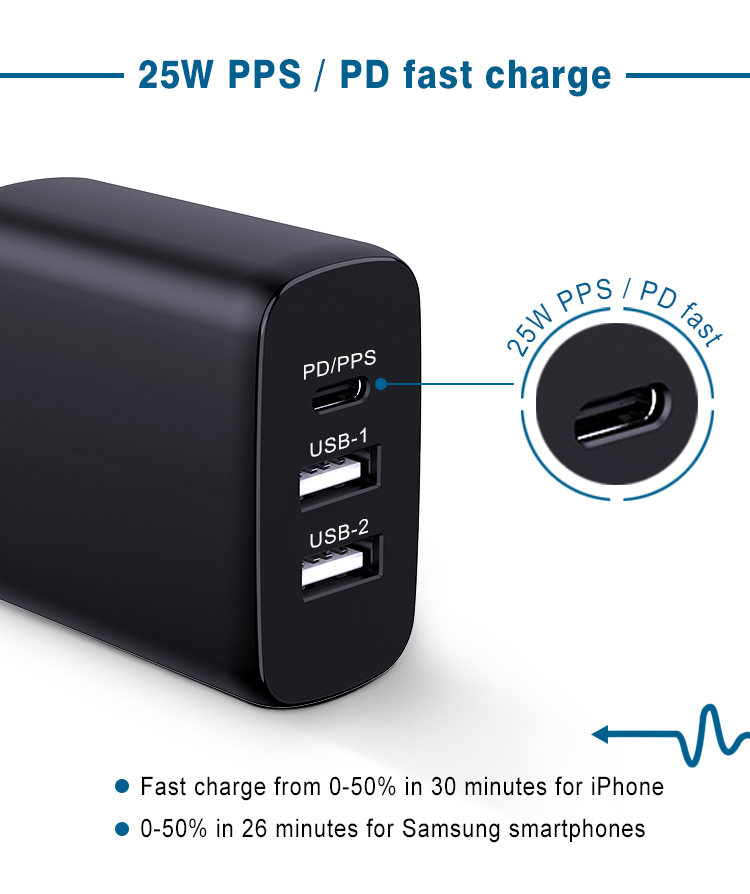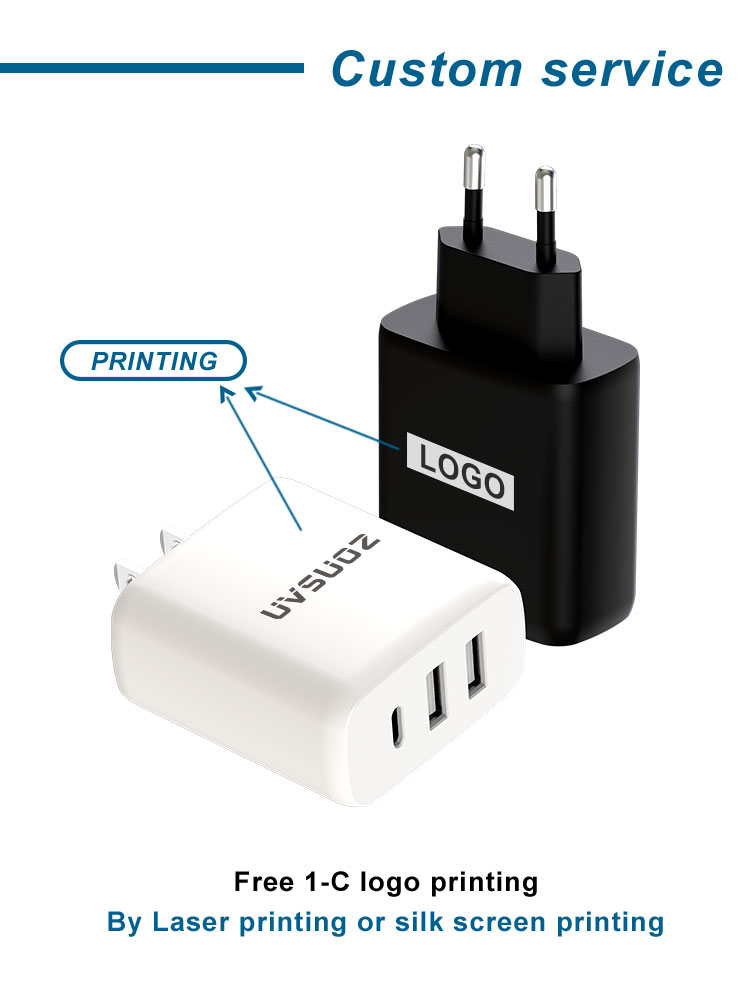 many types customized your log and package match your requirments.
classial color white and black for option, also support KR plug , EU PLUG , US plug for your brand in different nation market.